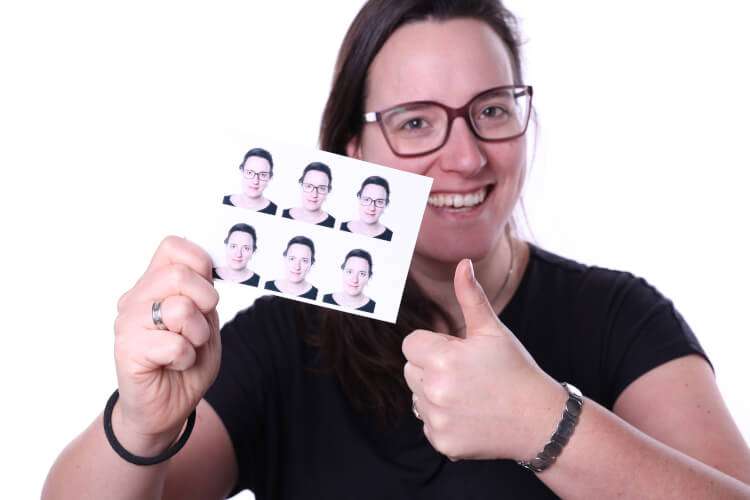 Wist je dat je ook voor pasfoto's bij Ilio terecht kan. Voor je identiteitskaart, rijbewijs, reispas, visum, …
Erika is steeds op de hoogte van de laatste nieuwe wijzigingen omtrent pasfoto's.
Zowel voor je identiteitskaart, rijbewijs, reispas of visum.
Heb je een speciaal formaat of andere achtergrond nodig?
Vraag er naar en dan bekijken we samen wat de mogelijkheden zijn.
Officiële pasfoto's in Wijnegem
Voor pasfoto's maak je best een afspraak, maar je bent altijd welkom op donderdagavond zonder.
Als beroepsfotograaf ben je bij mij welkom om jouw officiële pasfoto's te laten maken. Maak hier je afspraak.